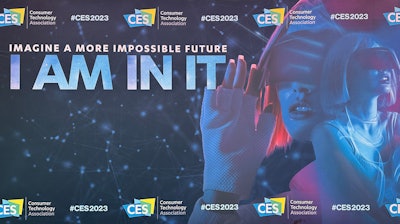 Sundberg-Ferar
Every year, CES attracts the hottest and wackiest consumer tech from across the globe to converge in a week-long showcase of the future. This year, we stepped into a world we could hardly believe was real, with AR technology empowering individuals with low vision, terrestrial plants being farmed underwater, and brain trauma being detected through a handheld device. From new mobility to the metaverse, digital health, home products, and beyond, here are some of the highlights from CES 2023.
New Mobility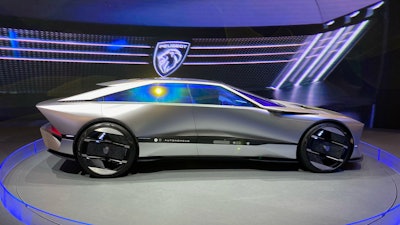 The race to deliver EV solutions and infrastructure continues to electrify the air around mobility.
For one thing, the sedan is not dead. Indeed, the sedan is the darling of the EV industry, as was evident in these noteworthy debuts: Peugeot Inception, IBM I Vision Dee and VW ID.7, Lightyear 1 (unique in that it is solar powered), and the Afeela EV. While American OEMs were trending away from developing new sedans, the future of EVs looks like it comes with 4 doors!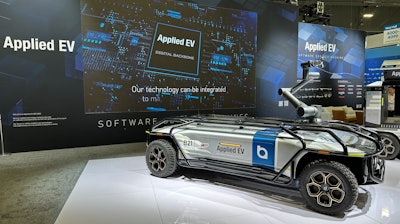 Modular corners, including in-wheel motors, suspension, steering and braking, plus battery platforms from numerous vendors, means anyone can quickly become an OEM now.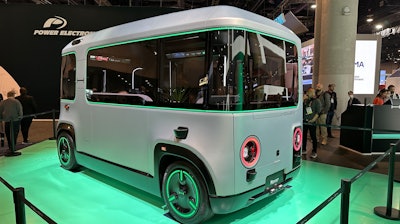 After conceptual smart cities dominated three to four years ago at CES, now the realized potential of mobile shuttles for people and payload was everywhere at every scale. Small e-bikes and large passenger vehicles alike came to the show, with customer deployments already underway.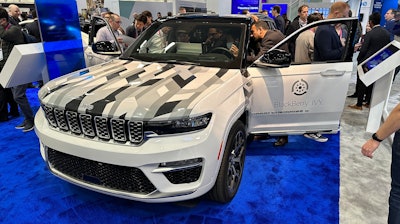 While connectivity, AV, and SaaS platforms were plentiful, there seems to be widespread difficulty in establishing clear and concise messaging to communicate each service's function and value proposition and its relationship to the larger ecosystem. Companies seeking to communicate the value of their mobility SaaS range from overwhelming the customer with tech speak to dumbing it down to a buzzword soup. This lack of reciprocal understanding between SaaS providers, Tier 1s and OEMs, exacerbated by the speed of new information, is limiting industry coherence and progress toward implementation.
Blackberry QNX, however, is a great example of a company focused on enabling coherence within the cacophony of connected vehicle tech. They have developed a unifying software layer that allows 3rd party software to talk to each other through open APIs.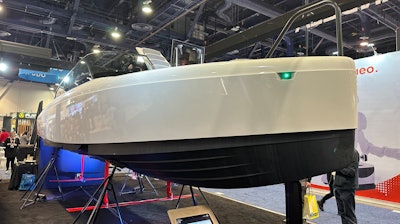 The EV revolution is also reaching the marine industry. Candela brought its showstopping EV airfoil boat to CES, captivating attendees with its understated elegant body and novel experience. It's already in production in Sweden! Meanwhile, Mercury debuted a line of EV motors along with the Fathom e-power system, which doubles as a diesel generator storing power in an onboard battery platform, creating an alternative electricity supply for onboard utilities.
AgriTech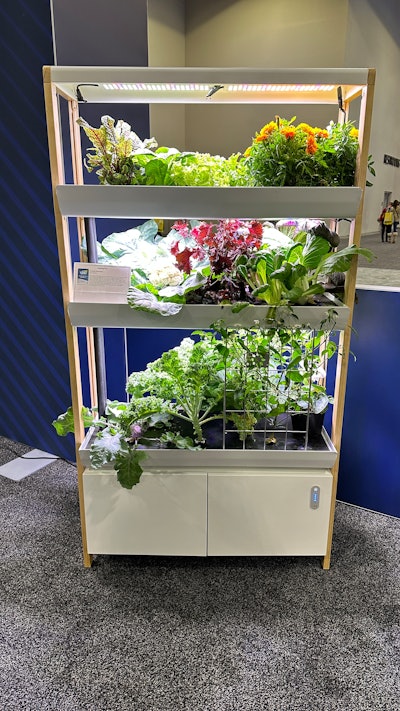 Pressing issues of food production volumes for growing populations were addressed at CES with increasing fidelity. In addition, technologies for indoor (80 Acre Farms, Agrist), vertical (The New Rise Garden), and even underwater farming (Nemo's Garden) were showcased in partnership with blockchain players like Siemens.
Metaverse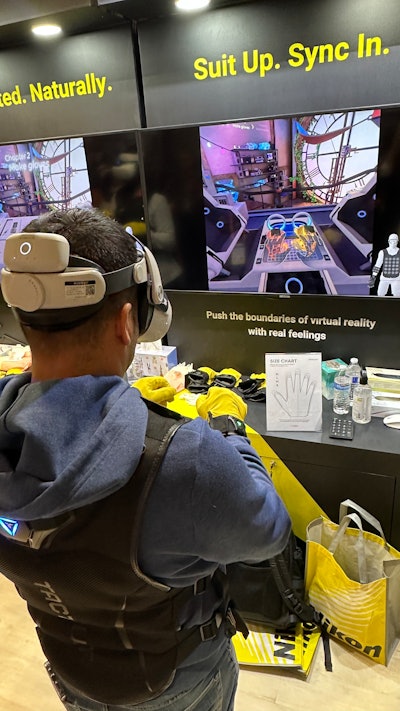 Virtual Reality and Augmented Reality startups are making breakthroughs with 4D sensory experiences. Yes, this includes the full suite of haptic body gear, like the vest and gloves from bHaptics, and a full-body tracking device by Shiftall. But this year, startups like OVR took the 4D experience into a new realm of spatial smell where a VR rose in your hand will smell stronger the closer you put it to your nose! Startup, The Handy had attendees bashful and intrigued by their VR-enabled robotic masturbation device to "bridge the gap between reality and fantasy." Some VR technology was also being applied to empower differently-abled communities and create accessible solutions, like Panasonic's AR glasses that can identify hazards for individuals with low vision.
Digital Health
Patients can look forward to a future of less blood samples, endoscopy, and other uncomfortable procedures and have their biometrics collected and measured by simply peeing into the toilet bowl! Companies like Vivoo and Withings debuted solutions for measuring and monitoring insane amounts of health indicators through urine. Startup Bioxonics Inc. showcased a diagnostic device that delivers accurate information on dementia indicators from a blood sample, and Abbott's i-STAT handheld rapid testing device can detect brain trauma using just a blood sample.
Home Appliances and Robots
Home appliances continue to blend into the background, only visible when needed, like LG's wireless TV and transparent display TV, both unveiled at the show.
Across the board, appliances are also expanding their ability to communicate with each other and homeowners, as well as complete tasks by themselves. For example, Samsung's AI wall oven self-programs, according to the recipe, gives you a live feed from inside the oven and detects possible burning so you can set it and forget it.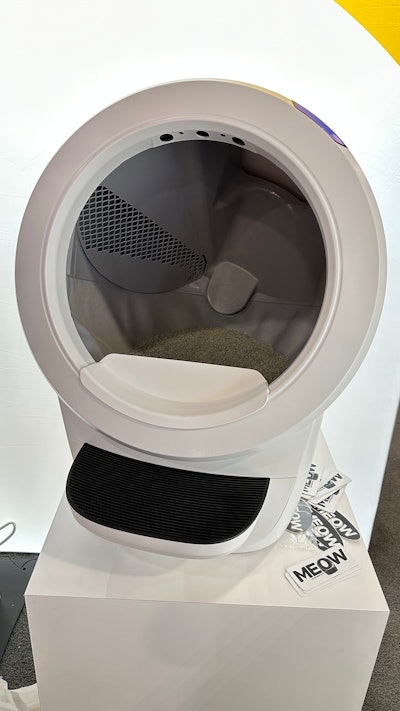 Robots designed to help out around the house, especially for the "silver" population and individuals with limited mobility, achieved new levels of actual helpfulness this year, exemplified in Aeo from Aeolus, and Labrador, a startup from the AARP AgeTech Accelerator. Other robots make life easier, from caring for the cat litter (Whisker) to snow-blowing and mowing (Yarbo).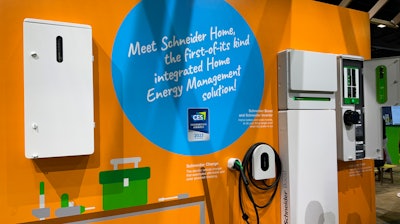 Energy monitoring and control solutions for the home were launched across consumer brands. Samsung's SmartThings app connects not only Samsung products but an impressive host of 3rd party smart devices, making it even easier for homeowners to implement sustainable, efficient, and connected functionality in their home. Schneider Electronics also showcased their newly launched Wiser home energy management app solution and expanded Touch Wiring Devices.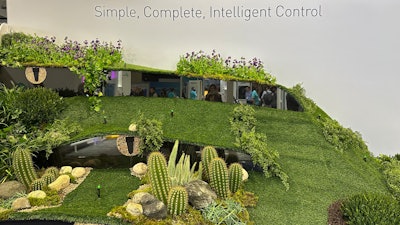 Moen is beginning to frame itself as not just a provider of home water fixtures but as a strategically positioned manufacturer of sustainable solutions for water conservancy, resiliency, and monitoring. For example, their Smart Sprinkler Controller unit adapts watering schedules and water volumes according to the local weather forecast and can retrofit easily onto existing sprinkler systems. We're excited to see how Moen continues to embrace these possibilities in their brand identity and product portfolio.
Space Tech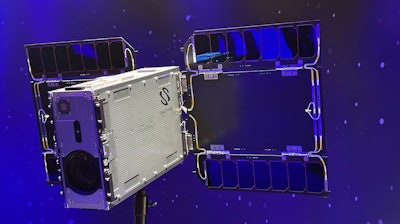 Space tech continues to enjoy increasing investment and momentum. We saw several application-ready technologies for exploring space, space tourism, and even filming in space. Lunar caught the attention of CES by showcasing their shape-memory alloy tire technology for lunar vehicles. These tires are made of wire mesh that can deform freely to grip rocks and terrain while using its shape-memory properties to snap back to its original shape.
Sustainability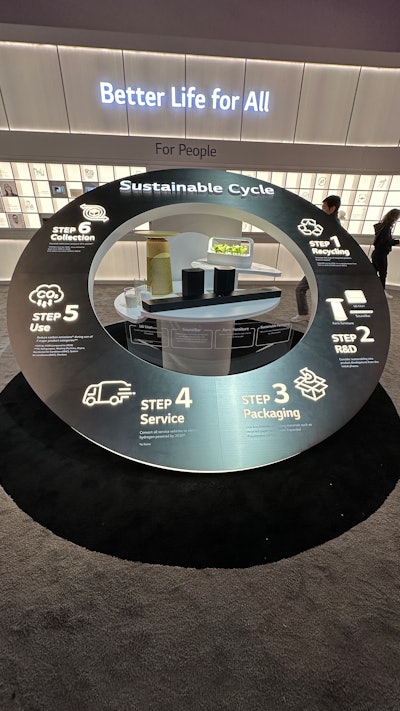 It's exciting to see the extent to which conversations on sustainability were at the forefront of CES 2023. There was genuine urgency and importance placed on the topic in all industry segments. On the critical side, however, the vagueness, generic statements, unclear impact, and repetitive hit points present in so many companies' messaging on Scope 1-3 emissions make it really hard to decipher what each company is actually doing.
On the whole, it seems companies can get a "pass" by saying a few fancy marketing taglines and making sure they look like everyone else, yet there's no easy way to discern who is authentic and meaningful, and no concrete information presented on how much impact companies are making today, beyond vague and lofty net zero goals in 15 years.
Recognizing that no rate of progress on sustainability goals is really fast enough or good enough given the state we're in, it's worth tempering the critique above with the observation that out of the products presented at CES, a much more significant percentage were designed to support sustainable lifestyles, systems and use cases. For example, this was evident in the number of fleet management systems created to increase vehicle and battery longevity through predictive maintenance, energy optimization, and software services to accurately track and minimize operational emissions.
Household products were actively developed to use less energy and work efficiently. Robots and AIs were designed to minimize wasted resources and decrease the footprint of farming. There was also a surprisingly strong presence of accessibility solutions in everything from laptop accessories to AR glasses, ridesharing, TV optics and more.
CES 2023 Wrapped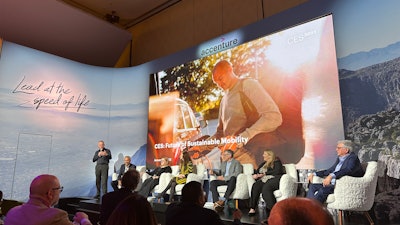 Over the past three years, companies have been busy. They've been hustling to pivot existing solutions to the new normal, define their visions for a post-pandemic future, and invest in R&D of new technologies and products. But, from what we saw and heard at CES 2023, now is the moment when we see the pendulum begin to swing back toward near-term realization. The dialogue between industry players has evolved to: "We have the solutions, now how do we implement at scale and put it all together with our partners and ecosystem." Interoperability will be the next frontier. How we create coherence and positive human experiences out of an eruption of new technologies will be the next challenge for innovators across industries.
One thing is for sure, the amount of bold and earnest labor going into creating a more coherent, hopeful, and sustainable future can't be understated. We're looking forward to seeing the fruit that labor next year at CES!
This recap of CES 2023 was captured by Lynnaea Haggard, Marketing Manager, and David Byron, Director of Innovation Strategy at Sundberg-Ferar product innovation studio. Sundberg-Ferar is a human-centered product design and innovation strategy studio in Detroit. Since 1934, the studio has been designing innovative, beautiful products that improve people's lives and propel companies in new mobility, consumer, and commercial product markets.