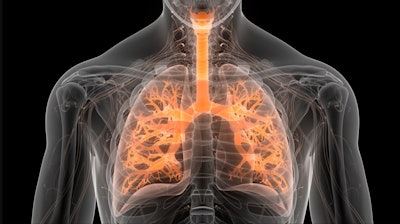 iStock
The FDA has placed a Class I label on Baxter's recall issued earlier this month for its Volara ventilator system. The new designation comes after Baxter said the defect has resulted in two deaths.
The Volara system is intended to clear mucus out of patient airways, expand the lungs, and to treat or prevent a partial collapsed lung (pulmonary atelectasis). The system's in-line ventilator adaptor component makes it possible for it to be used together with a ventilator (in-line) in home-care settings.
Baxter, and its subsidiary company Hillrom, are recalling the Volara system because the in-line ventilator adaptor may prevent home-use patients from getting enough oxygen from their ventilators.
Baxter earlier this month issued an Urgent Medical Device Correction for the Volara System to reinforce important safety information regarding a possible risk of decrease in oxygen levels (oxygen desaturation) or injury that may result in lung tissue damage due to over-expansion (barotrauma) in the home care environment.
These potential events may occur while using the Volara device in line with a ventilator with the required Volara ventilator adaptor or Volara patient circuit kit oscillation and lung expansion (OLE) therapy. The product is manufactured by Hillrom, which was acquired by Baxter in late 2021.