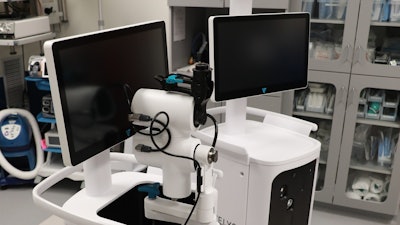 PRNewswire
As more people seek ways to stay active, healthy, and mobile, Duly Health and Care today announced the availability of advanced digital robotic technology at Duly Surgery Center Westmont.
"This is the latest technology available for us to ensure our patients are getting the very best when it comes to joint replacement surgery," said Antho­ny Romeo, MD, Exec­u­tive Vice Pres­i­dent and orthopedic surgeon for Duly Health and Care. "The robotic technology will help our orthopedic surgeons perform joint replacement with more precision, consistency, and accuracy resulting in better health outcomes so patients can return to the activities they enjoy."
The VELYS Robotic-Assisted Solution helps surgeons perform a knee replacement with the use of data that is tailored to each patient's anatomy. It is designed to help ensure predictable results to improve health outcomes, increase mobility, and help patients recover faster.