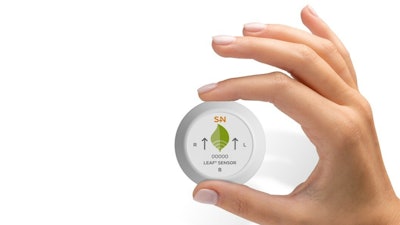 Smith+Nephew
Smith+Nephew today announced that its LEAF Patient Monitoring System has received an Innovative Technology designation from Vizient, the largest healthcare performance improvement company in the United States.
Every year, healthcare experts serving on Vizient member-led councils review select products and technologies for their potential to enhance clinical care, patient safety, healthcare worker safety or to improve business operations of healthcare organizations. Innovative Technology designations are awarded to previously contracted products to signal to healthcare providers the impact of these innovations on patient care and business models of healthcare organizations.
Smith+Nephew said the LEAF Patient Monitoring System is the first wearable, wireless solution that meets the recommendations in the National Pressure Injury Advisory Panel (NPIAP) guidelines.
The use of the LEAF System helped improve nursing efficiencies, and generated up to $1.8 million estimated annual cost savings in one facility's critical care units.
"We are very proud to receive the Innovative Technology designation from Vizient. Pressure injuries are the only hospital acquired complication on the rise in the US, costing roughly $11B in preventable treatments, with dire impact to those patients affected," said Paolo Di Vincenzo, Senior Vice President US Commercial, Advanced Wound Management for Smith+Nephew. "We will not settle until we've solved this challenge and are excited for the role our LEAF Patient Monitoring System will play - fast becoming a standard of patient care in the U.S. and reducing facility costs."
The LEAF System indications, contraindications, warnings, precautions and other important information can be found in the product's Instructions for Use.