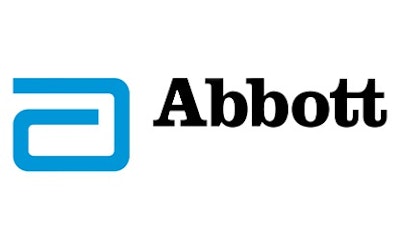 Abbott
Abbott shared new data highlighting both TriClip, a minimally invasive tricuspid heart valve repair device, and Navitor, the company's latest-generation transcatheter aortic valve implantation (TAVI) system. The company also showcased new data for MitraClip and Amplatzer Amulet, two key components of the company's structural heart portfolio.
New real-world outcomes highlighted in a late-breaking data presentation showed that the TriClip and TriClip G4 transcatheter edge-to-edge repair (TEER) systems significantly reduce tricuspid regurgitation (TR) and substantially improve quality of life across a wide range of anatomically diverse patients, with data through 30 days showing:
High implant success rate (98%)
Significant TR reduction (71% moderate or less compared to 3% as baseline) with a strong safety profile (99% freedom from major adverse events)
Life-changing clinical improvements including 78% of patients achieving New York Heart Association (NYHA) Functional Class I/II (a classification of functional limitations resulting from cardiac disease), an improvement by 57% from baseline of 21%, and an 18-point improvement in the Kansas City Cardiomyopathy Questionnaire (KCCQ) score (a self-assessment of social abilities, symptoms and quality of life)
"Historically, people suffering from severe tricuspid regurgitation had extremely limited treatment options despite being very ill. Many were ineligible for surgery and were limited to symptom management," said Philipp Lurz, M.D., Ph.D., professor and deputy head of cardiology, Heart Center Leipzig at University of Leipzig, Leipzig, Germany. "The late-breaking data show a high rate of implant success and significant reduction in regurgitation. Transcatheter edge-to-edge repair using TriClip has a huge potential to improve patients' quality of life and has entered the clinical stage with widespread use in Europe."