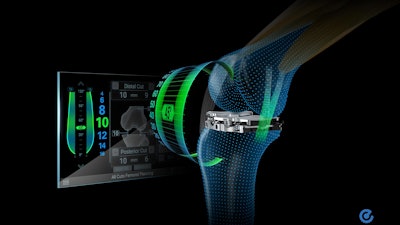 Exatech
Exactech, a developer and producer of implants, instrumentation, and smart technologies for joint replacement surgery, announced today first surgeries using Newton Knee, featuring new instrumentation and a modernized graphical user interface.
The Newton Knee platform features updated instrumentation that integrates with the company's Truliant system. The instruments offer surgeons additional ergonomically designed options that allow for intra-operative flexibility. According to Jeffrey R. Ginther, MD, Rush Memorial Hospital, "Exactech has made continual 'smart' changes to evolve the instrument portfolio into an even better and more user-friendly system. The integration of the new instrumentation provides critical intra-operative data regarding soft tissue balance, which I find invaluable."
The Newton Knee works in concert with the guidance system, ExactechGPS, which provides feedback through its active technology.