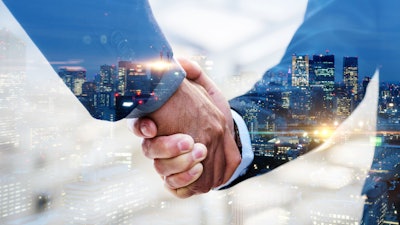 iStock
Acutus Medical, an arrhythmia management company, announced a commitment letter from Deerfield Management Company to refinance its existing debt with a new longer-term credit facility, and in conjunction with the refinancing, a definitive agreement to sell the company's left-heart access portfolio to Medtronic. The combination of these two transactions, taken together with the company's recently completed restructuring, will result in a comprehensive recapitalization of the business to fund the company's strategic growth priorities.
"This set of initiatives is an important milestone for Acutus and is the result of the strategic reprioritization we announced earlier this year," said Vince Burgess, President & CEO of Acutus Medical. "The extended maturity from our refinancing along with proceeds from the definitive agreement to sell our left-heart access portfolio will allow us to intensify our focus on driving the adoption of our electrophysiology mapping and therapy solutions as well as improving our operational and financial performance."
Debt refinancing
Acutus has signed a commitment letter to refinance its existing debt facility. The existing debt facility, which has a maturity date of May 20, 2024, will be replaced with a new debt facility in conjunction with the left-heart access portfolio sale. The new debt facility with Deerfield will include $35 million in aggregate principal with a maturity date five-years from the closing of the loan, as well as amortization payments becoming due 36, 48 and 60 months following the closing of the loan. We expect to issue warrants to purchase our common stock to Deerfield in connection with the refinancing.
Left-Heart access portfolio sale
The sale of the company's left-heart access portfolio includes the AcQCross line of sheath-compatible septal crossing devices, the AcQGuide MINI integrated crossing device and sheath, the AcQGuide FLEX steerable introducer with integrated transseptal dilator and needle, and the AcQGuide VUE steerable sheath.
Under the terms of the agreement, Medtronic will make an upfront cash payment to Acutus of $50 million upon the initial closing of the transaction, subject to the satisfaction of customary closing conditions, including expiration or early termination of all applicable waiting periods (and any extensions thereof) under applicable antitrust laws, and the closing of the company's debt refinancing, as well as contingent consideration payments over time based on the achievement of certain milestones and future sales.