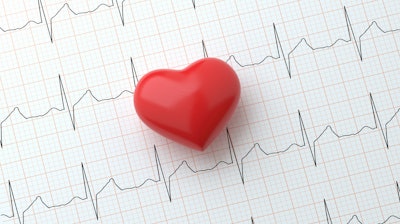 iStock
Acutus Medical, an arrhythmia management company, today announced the commercial launch of an expanded suite of left-heart access products to now include the AcQCross Qx system for use with the TruSeal (TM) and FXD(TM) delivery system for the Watchman LAAC Device.
AcQCross is a transseptal system engineered with an integrated needle and dilator to reduce exchanges of wires and needles while trying to achieve the proper angle and location on the septum.
U.S. left-atrial appendage closure procedures are expected to total more than 50,000 in 2022, according to the Millennium Research Group. With this FDA clearance, Acutus now offers sheath-compatible transseptal access devices that cover 409,000 electrophysiology and structural heart procedures in the U.S.
"Crossing the septum at the proper location is important when doing any left-sided heart procedure, but it can be especially critical to the success of delivering Watchman to the left atrial appendage," said Dr. Tom Waggoner, DO, FACC, FSCAI, FSVM, RPVI, Director, Structural Heart Program and Cardiovascular Research, Tucson Medical Center, Tucson, Arizona. "With AcQCross, I can easily reposition without withdrawing or exchanging needles or wires, so its new compatibility with Watchman has made my procedures much safer for my patients and far more efficient for me and my team."
"The AcQCross system provides interventional cardiologists and electrophysiologists with unique benefits of broad compatibility with market-leading access sheaths while also enhancing procedure versatility and workflow," said David Roman, interim Chief Executive Officer and Chief Financial Officer, Acutus Medical. "The expanded AcQCross product line allows us to bring this innovative technology to a wider range of procedure categories that should drive sustained growth in this portfolio."
The FDA approval and commercial launch for Acutus comes as the company is pursuing a deal to sell its left-heart access portfolio to Medtronic.