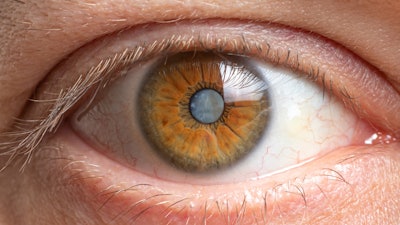 iStock
LENSAR, a global medical technology company focused on femtosecond laser surgical solutions for the treatment of cataracts, today announced U.S. Food and Drug Administration 510(k) clearance for its next-generation ALLY Adaptive Cataract Treatment System. ALLY is an FDA-cleared platform to that enables cataract surgeons to complete the femtosecond-laser-assisted cataract surgery procedure in a single, sterile environment.
The company plans to deliver the first ALLY Systems to surgeons in the third quarter of this year through a controlled and targeted initial launch. Following this launch, the company plans to make ALLY widely available to cataract surgeons in 2023.
"We are elated to bring this proprietary technology to cataract surgeons. Our mission has been to develop a platform where surgeons can seamlessly perform the entire FLACS procedure in a single setting, improve workflow efficiencies, and most importantly, help surgeons deliver better outcomes through the advanced technologies in the ALLY System. We are seeing an overwhelmingly positive response to the ALLY system. Over 125 surgeons have experienced ALLY firsthand, during demonstrations performed at the American Society of Cataract and Refractive Surgery Annual Meeting in April, and more recently at our home office," said Nick Curtis, Chief Executive Officer of LENSAR.
ALLY's small footprint and enhanced ergonomics provide surgeons an opportunity to improve efficiencies in any operating room or in-office surgical suite. ALLY is the first cataract surgery platform to provide Adaptive Intelligence to automatically determine cataract density, optimize fragmentation patterns, and energy settings, with the goal of minimizing overall energy delivered to complete the cataract procedure more efficiently and help contribute to quicker visual recovery, and better patient outcomes.
These proprietary features, combined with advanced astigmatism management technology, have the potential to establish new standards for femtosecond laser cataract surgery procedures. The ability to automate surgeons' treatment plan, while improving time and workflow is a benefit to surgeons, patients, and operating room staff.