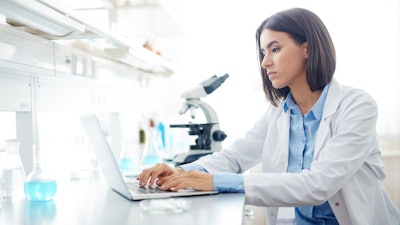 Corvia
Corvia Medical announced the closing of a $54 million equity financing from its existing investor syndicate. Funds will be used to support a confirmatory trial that builds on the data and learnings from the REDUCE LAP-HF II clinical trial of the Corvia Atrial Shunt in heart failure patients with preserved (HFpEF) or mildly reduced (HFmrEF) ejection fraction.
"We are grateful to have the ongoing support of our investors as we continue the work to expand access to this novel therapy," said George Fazio, CEO of Corvia Medical, "Corvia is dedicated to bringing atrial shunt therapy to the millions of heart failure patients who might benefit, and this funding allows us to continue advancing toward this important goal."
REDUCE LAP-HF II is a controlled trial of device-based therapy for HFpEF patients and, as recently published in Circulation, is the only study of an implantable therapeutic device to show clinical benefit in this population. 626 patients were randomized at 89 centers across the US, Canada, Europe, Australia, and Japan. Results showed that within a large responder population, representing 50% of study patients, treatment with the Corvia Atrial Shunt resulted in a 45% reduction in HF events and a 55% greater improvement in quality of life compared to sham control.
"We are committed to ongoing support for the only interventional therapy that has demonstrated significant clinical benefit for a large group of heart failure patients," commented Paul LaViolette, Board Chairman for Corvia Medical. "Corvia's institutional and strategic investors continue to believe in the benefits of atrial shunt therapy and feel strongly that that the Corvia Atrial Shunt has the potential to change the way heart failure patients are treated."
More than 26 million people worldwide have HF, and over half those have HFpEF, which has been described as the largest unmet clinical need in cardiovascular medicine. The Corvia Atrial Shunt is designed to reduce elevated left atrial pressure (LAP), the primary contributor of HF symptoms in HFpEF patients. The shunt is placed via catheter between the left and right atria, forming a passage that allows blood to flow from the high pressure left atrium to the lower pressure right atrium, with the aim of reducing HF symptoms and events and improving quality of life.