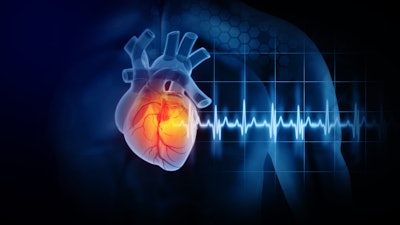 iStock
Medtronic today announced it has received FDA approval of its Micra AV2 and Micra VR2, its latest miniaturized, leadless pacemakers.
Micra AV2 and Micra VR2, which the company said are the world's smallest pacemakers, provide longer battery life and easier programming than prior Micra pacemakers, while still delivering the many benefits of leadless pacing such as reduced complications compared to traditional pacemakers.
With approximately 40% more battery life compared to previous generations,1 the median projected battery life of Micra AV2 and Micra VR2 is nearly 16 and 17 years, respectively.3 This means more than 80% of patients who receive a Micra are projected to only need one device for life.
The new Micra AV2 also includes advanced algorithms that automatically program AV synchrony, thereby coordinating the heart's upper and lower chambers. Also, for patients who are active, Micra AV2 has a higher available tracking capability for faster heart rates (increased from 115 to 135 beats per minute for upper limits).
"Improved AV synchrony – requiring less in-office reprogramming thanks to algorithm optimization – and longer battery life are major wins for patients," said Camille Frazier-Mills, M.D., MHS, an electrophysiologist at Duke University Health System. "I'm excited to offer my patients the new Micra devices. This best-in-class technology transforms the patient experience by eliminating pocket-related complications, and now reduces the chance that patients will need their device changed in the future."
Comparable in size to a multivitamin, Micra pacemakers are less than one-tenth the size of traditional pacemakers. Unlike traditional pacemakers, Micra pacemakers do not require leads or a surgical "pocket" under the skin, so potential sources of complications related to leads and pockets are eliminated, and there is no visible sign of the device.