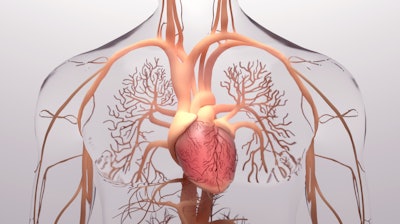 iStock
Avertix Medical, formerly known as Angel Medical Systems, a company focused on improving long-term management and outcomes of high-risk coronary disease in patients who have survived one or more heart attacks, and BIOS Acquisition, a special purpose acquisition company, today announced that the companies have entered into a definitive merger agreement for a business combination.
The transaction is expected to close in the second half of 2023. The combined company, which will be named Avertix Medical, will have an enterprise value of approximately $195 million, and the common stock of the combined company is expected to be listed on Nasdaq under the ticker symbol "AVRT."
Avertix is a medical technology company commercializing an implantable device for cardiovascular disease management. The Guardian™ System is the first and only FDA-approved Class III implantable device designed to detect heart attacks in real-time, including silent and atypical symptomatic heart attacks, providing life-saving alerts to patients and healthcare professionals. Avertix's ALERTS clinical trial showed the Guardian System enables heart attack patients to seek urgent medical attention earlier than patients who relied only on symptoms.
According to the World Health Organization, cardiovascular diseases are the leading cause of death globally. In the U.S., the Centers for Disease Control and Prevention (CDC) also reports that heart disease is the leading cause of death, with over 800,000 heart attacks every year. Approximately 25% of these heart attack survivors will experience a second heart attack within five years of their first.
The transaction is expected to provide Avertix access to the necessary financial resources to expand commercially and to continue improving and developing its innovative product, equipping both patients and healthcare providers with lifesaving tools that aim to provide peace of mind.