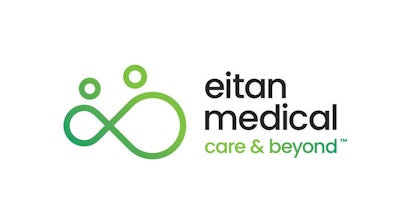 Eitan Medical
Eitan Medical, a provider of advanced infusion therapy and drug delivery solutions, announced the successful completion of sale and transition of its wearable injectors business to LTS, a pharmaceutical technology company that develops and manufactures drug delivery systems. The strategic acquisition marks a milestone for both organizations and sets the stage for further advancements in the field of patient-centric drug delivery systems.
The wearable injectors business, designed and developed by Eitan Medical, provides a solution for the subcutaneous delivery of large molecule drugs. These connected, pre-filled and pre-loaded wearable devices enable patients living with chronic and high burden conditions to self-administer medication safely and efficiently without interrupting their daily lives. Recognizing the potential of the wearable injectors business and its impact on patient care, LTS has acquired the business to leverage its expertise and resources to further enhance and expand this innovative technology.
"The decision to divest the wearable injectors business aligns with Eitan Medical's strategic focus on its core infusion therapy portfolio, streamlining its operations, concentrating resources, and further strengthening its position as a leader in advanced and connected infusion therapy solutions," said Shaul Eitan, incoming CEO of Eitan Medical. "This strategic move will enable us to further enhance our product offerings, accelerate innovation, and deliver exceptional value to healthcare professionals and patients. We are excited to launch our connected infusion solutions over the coming months which aim to innovate and redefine infusion care as we know it today. In April we launched our first connected ambulatory infusion pump, the Avoset Infusion Platform, that will transform the way patients receive treatment in post-acute care, and more connected solutions are set to follow soon."