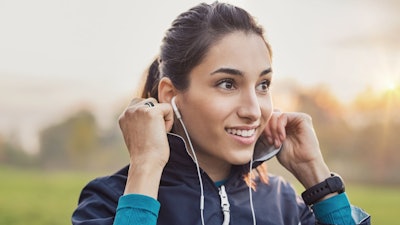 Movano
Movano is developing a beta testing program with Stanford Health Applied Sports Science Department. The beta test, which is expected to commence in the fourth quarter of 2022, will use the Movano Ring to track and analyze medical grade data and deliver insights to consumers across a spectrum of healthcare needs, and prepare the company for its commercial launch in the first half of 2023.
"Stanford University and our Applied Sports Science department are continually looking to apply the latest technology, like the Movano Ring, to drive innovation that facilitates the ethical enhancement of athletic performance and improve the quality of life of the Stanford athlete," said Tyler Friedrich, Director of Olympic Sports Performance and Applied Sport Science at Stanford University.
"People today are increasingly seeking connected solutions that give a more holistic picture of their overall health. The Movano Ring is being designed to sit at the intersection of the medical and consumer device market, providing medical-grade diagnostics in addition to lifestyle fitness stats to help people gain greater control over their health," said John Mastrototaro, CEO of Movano Inc. "The opportunity to test our technology with a group of Stanford's most elite athletes, who rely on health data to optimize their performance and feel their best, will be crucial in testing and improving the effectiveness of our solution."